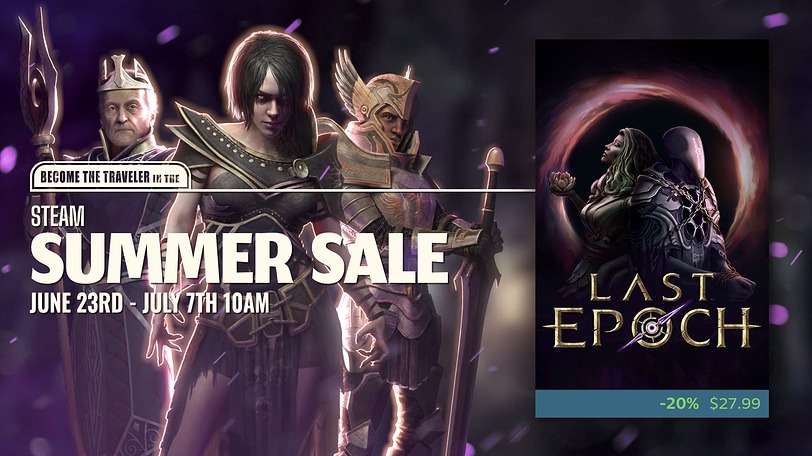 Hey Travelers!
The Steam Summer Sale has just arrived and with it comes the final early access sale for Last Epoch! This will be the last time you see Last Epoch on sale for quite a while so if you haven't already, now is the best time to join us.
Check out the sale page on Steam here!
If you haven't been keeping up, we have a huge amount of new content that has been added to the world of Eterra just this year alone. A massively expanded endgame, new skills, reworked masteries, new legendary and unique Items, and a whole host of other content! With multiplayer launching later this year, you won't want to miss this sale!
To see all the exciting updates, be sure to check the announcements page here on the forums.