Hey Travelers!
Today we are sharing some design thoughts surrounding the creation of our new track in "The End of Time" in Last Epoch. If you haven't heard it yet, it's beautiful - have a listen!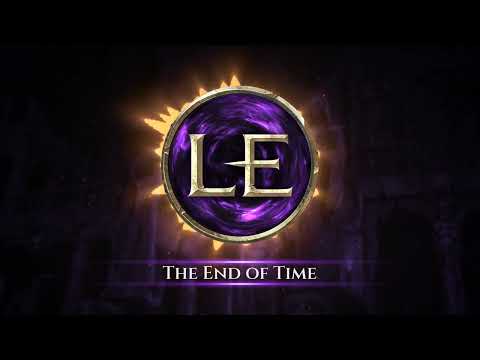 Singing wordless vocals throughout help create the mysterious feeling for the End of Time soundtrack. The track also contains a lot of ethereal synths and mandolins that are drenched in echo effects to help create the feeling that you are in a mysterious, faraway place that also has a feeling of hope.
Halfway through the track, a version of the LE theme comes in that hints at the melody and plays around with the timing to give the track familiarity, but with an abstract approach.
This is the first track in the game to utilize a generative music system that evolves over time. This system was designed by Erik Desiderio to combine different sonic elements composed ahead of time, at random. For example, in the game the music engine could play vocal part 3 over background 2 the first time you hear it, then the next time, it could play back vocal part 1 over background 3.
This system allows the player to hear the track for extended periods of time without it sounding repetitive, because the system is constantly combining different elements to create a unique variation each time the player hears it.
Keep your eye on our social channels throughout the week, or join us on our discord at discord.gg/lastepoch as we're going to be posting our next Development Update soon. This Development Update will be including some important news, and will be available to read in just two days on Wednesday, June 22nd!